PennCares offers a range of services for people with disabilities and their families, designed to help you to continue to live well in your community and have control of your life.
Some extra help can make the difference between a life of daily struggles for you or your loved one – or daily routines maintained with dignity, independence and peace of mind.
It may mean assistance with chores or self-care. It may mean learning and using an array of problem-solving skills for self-sufficiency at home and beyond.
We can help. PennCares attentive caregivers and habilitation professionals are committed to delivering capable, respectful and responsive assistance. We work with you on a flexible schedule that can be easily adjusted to address new or changing care needs and preferences.
Our compassionate staff are thoroughly screened, extensively trained, and reliable. If you have a loved one who needs more help than you're able to provide… We're here for you.
PennCares In-Home Care
For adults ages 18 and up with physical disabilities, and adults ages 60 and up who need extra help due to aging, illness or injury.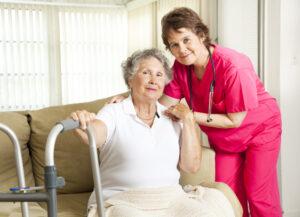 PennCares non-skilled In-Home Care Personal Care Attendants help you gain and maintain new independence in essential activities of daily life.
PERSONAL HEALTH AND HYGIENE
Bathing, Dressing, Toileting, Mobility Assistance
HOME MANAGEMENT
Food Prep, Shopping & Errands, Light Housekeeping
COMPANIONSHIP
Socializing, Encouraging Engagement, Respite for Family Caregivers
PennCares Community Habilitation Services
For adults ages 18 and up with intellectual disabilities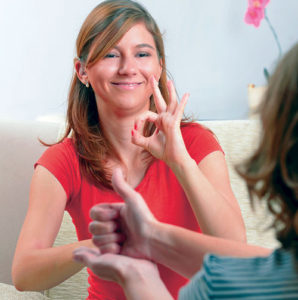 PennCares Community Habilitation Services foster personal growth with goal-oriented activities to develop and enhance independent living, recreation, socialization and other life skills.
Our patient, dedicated attendants achieve this through activities to help individuals increase competency across a range of areas:
Personal Health and Hygiene
Physical Fitness
Home Management
Communication Skills
Money Management and Record-Keeping
Making Appointments and Calendar Tracking
Using Public Transportation
Participation in Community and Civic Events and Organizations
Socializing and Recreation
WAIVER PROGRAMS

PennCares participates in the Office of Long Term Living Home and Community Based waiver programs, and the Office of Developmental Programs waiver program for non-medical in home personal attendant services. Services are currently provided in York, Adams and Franklin Counties in South Central Pennsylvania.
IF YOU ARE ALREADY APPROVED FOR ONE OF THE OLTL OR ODP WAIVERS, LET YOUR SERVICE COORDINATOR KNOW YOU WANT PENNCARES TO PROVIDE YOUR SERVICES.
PennCares trains all personal care attendants to meet PA DOH and DHS requirements, and retrains them annually.